we design and produce sustainable packaging solutions
Our products are designed to simplify the process, reducing material waste and recycling efforts.
Nice, but will it be safe?
Of course, thanks to the waves
WaveBag products are based on an innovative technology that creates corrugated protective padding. Instead of using plastic bubbles, the inner layer is entirely made of paper waves that ensure greater protection and rigidity to the casing avoiding the risk of damage.
extreme flexibility
Thanks to the paper waves the material easily adapts to any shape without tearing. Our wide range of products allows you to choose the ideal solution for your needs.
everlasting protection
The drop and resistance tests show a greater ability to maintain protection, once the wave is crushed it returns to its original state unlike the polythene bubbles which lose their protective capabilities after several uses.
cushioning
A high resistance to longitudinal compression guarantees better cushioning properties, making our products resistant to shocks, vibrations, and compressions.
Looking for sustainable packaging?
One material, endless possibilities
Paper creates the professional, natural and ecological image you are looking for, without neglecting effective content protection. Thanks to its adaptability, it has allowed us to develop a range of products aimed at satisfying multiple needs: from padded mailing bags to paper reels for wrapping larger products.
100% recyclable
After use just dispose of it in the paper bin.
water resistent
The contents will always remain dry, even in the rain.
strong
The wave technology guarantees unlimited protection inside the envelope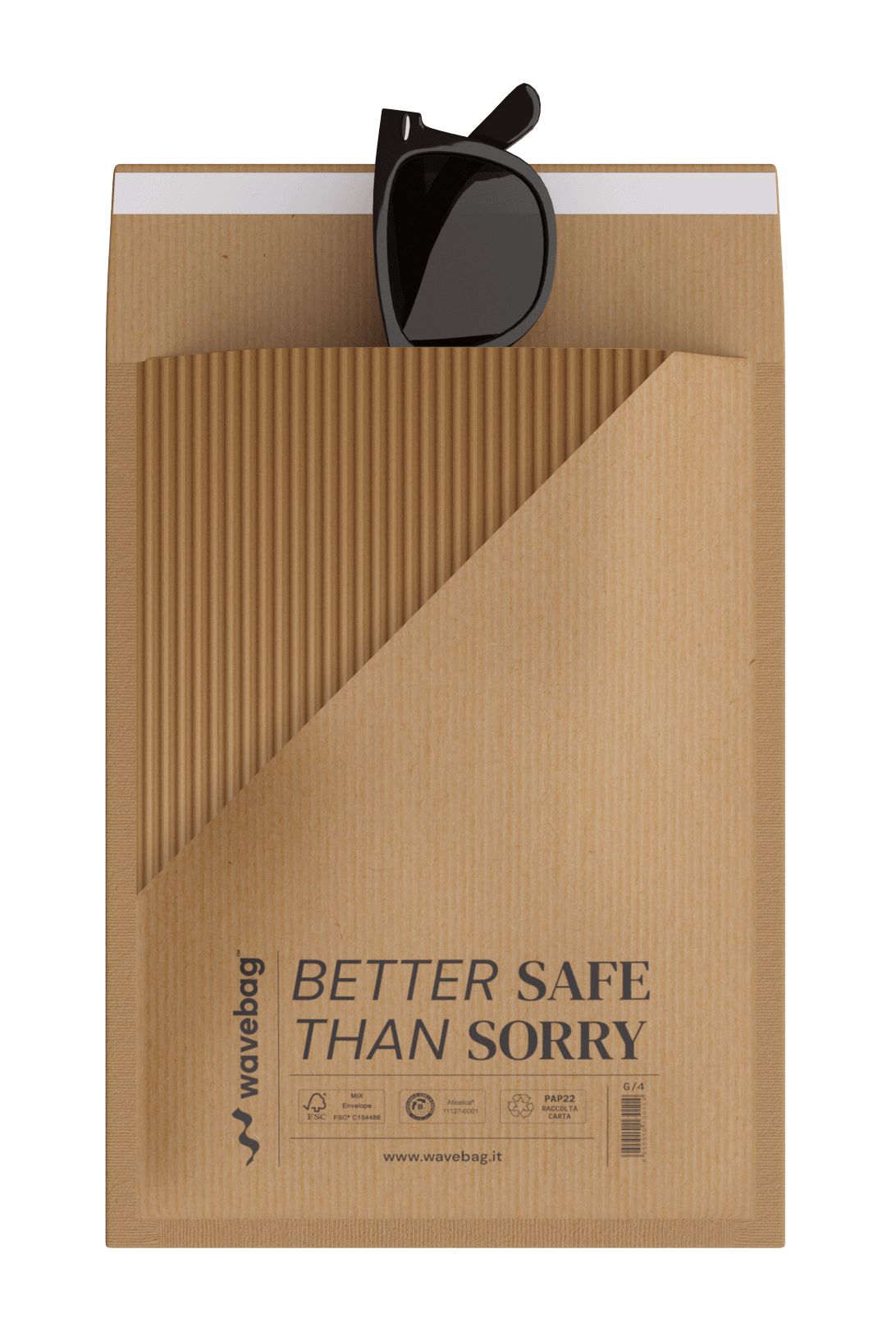 compact
Extremely compact, the paper waves fit perfectly together reducing the thickness of the bag.  100 padded envelopes with wave technology are equivalent in volume to 50 padded polyethylene bubble envelopes.
No efforts
With no assembly required, our products are quick and easy to use and dispose of!  They no longer require elaborate material separation operations, but can simply be disposed of in the domestic paper bin.
WaveBag LIGHT
Eco-friendly padded envelopes for shipping 70gr.  Guaranteed protection during shipping with greater flexibility. Fully recyclable in the paper bin.
WaveBag STRONG
Eco-friendly padded envelopes for shipping 95gr. They guarantee greater rigidity, with double-sided adhesive they are ideal for returns. Fully recyclable in the paper bin.
WaveBag RETURNED
Eco-friendly e-commerce envelope with double sticker and easy opening. Ideal for simple, fast and sustainable returns. Fully recyclable in paper
WaveBag POUCH
Eco-friendly padded bag without closure 70gr. Guarantees protection during shipping with greater flexibility. Entirely recyclable in the paper bin.
WaveBag GUSSET
Eco-friendly gusset envelope with side gusset. Spacious and expandable, they are convenient for sending bulky documents such as catalogs and reports.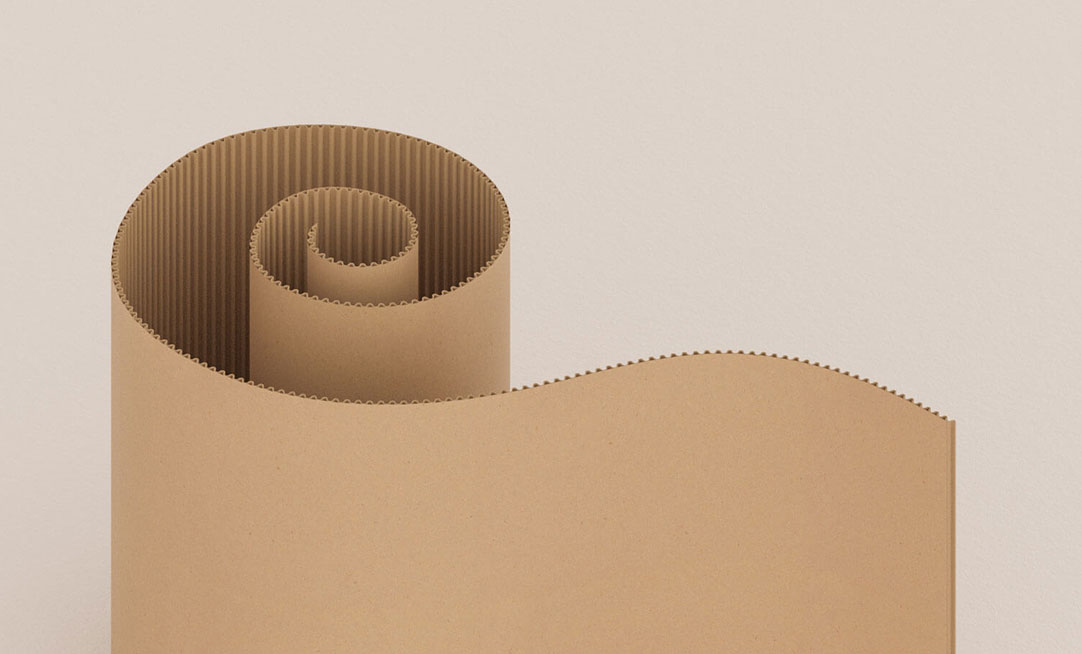 WaveBag ROLL
Eco-friendly protective coil. It can be used both to wrap objects of various sizes or as a cushioning filling for packages.  Entirely recyclable in the paper bin.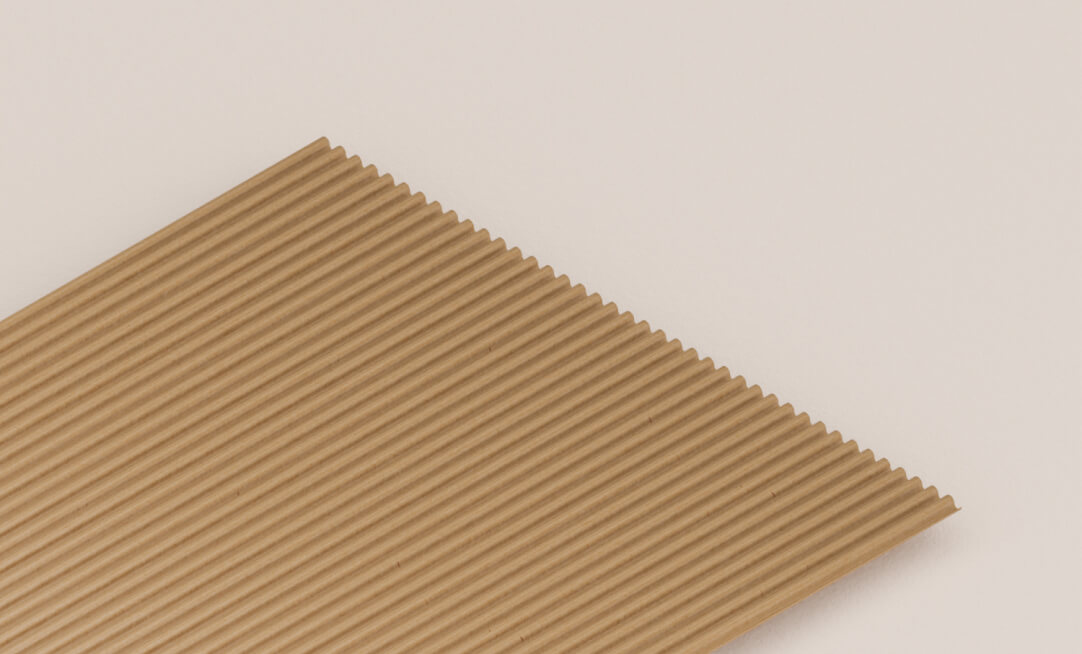 WaveBag WRAP
Eco-friendly protective paper sheets. Ideal for use as a wrap or separator. Entirely recyclable in the paper bin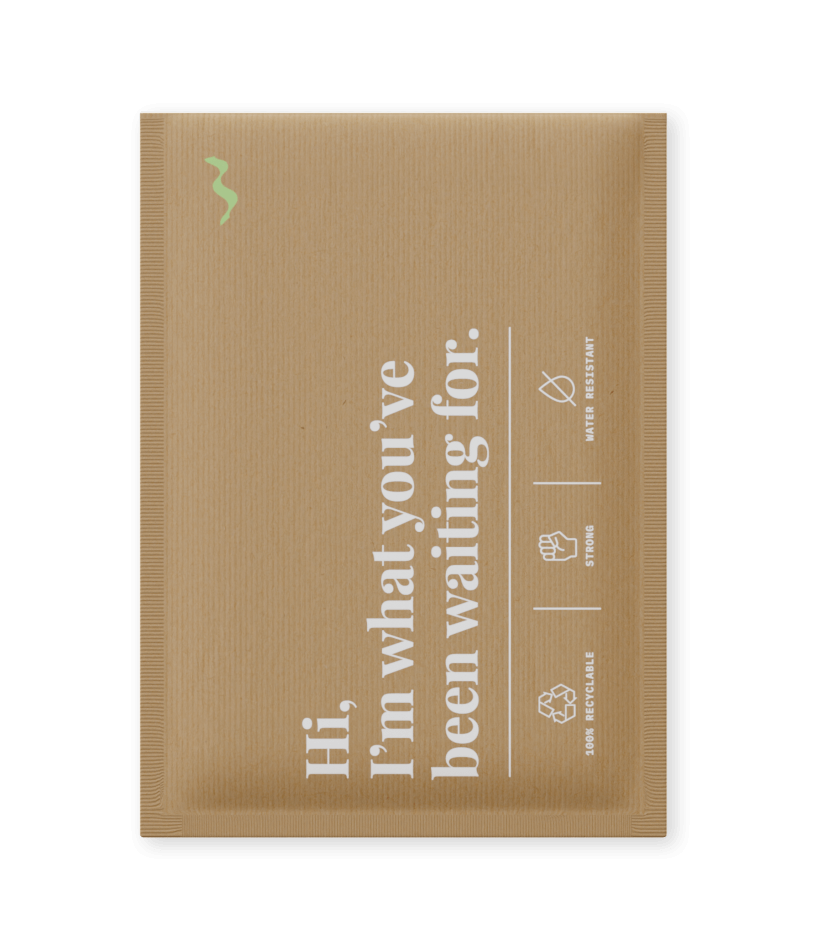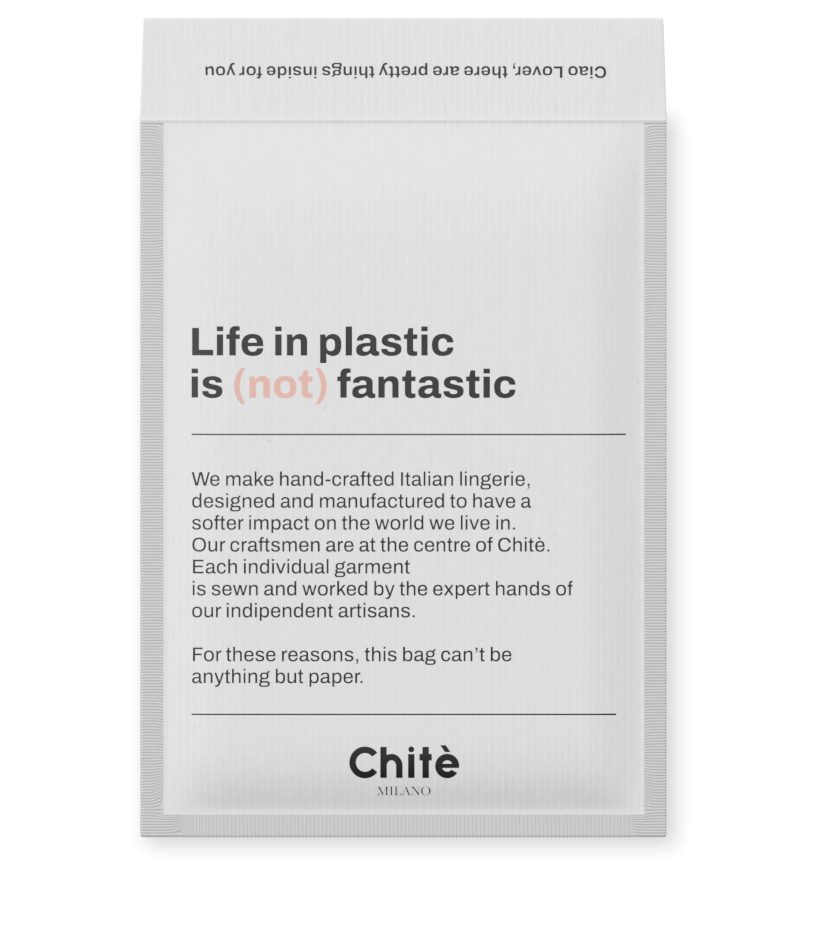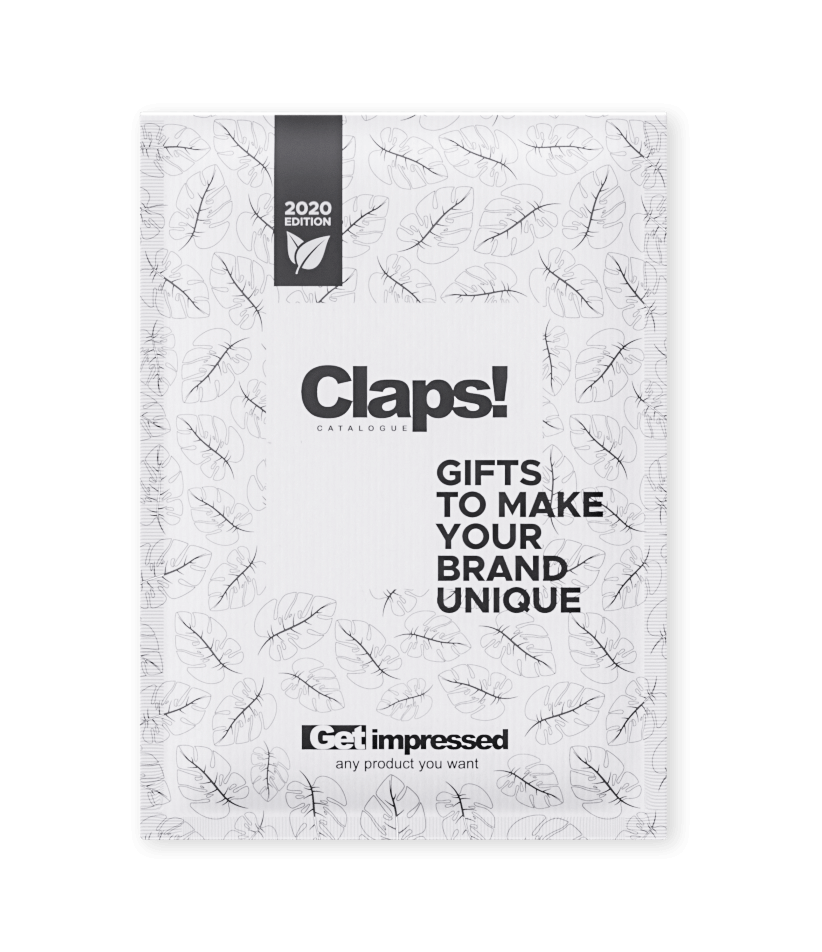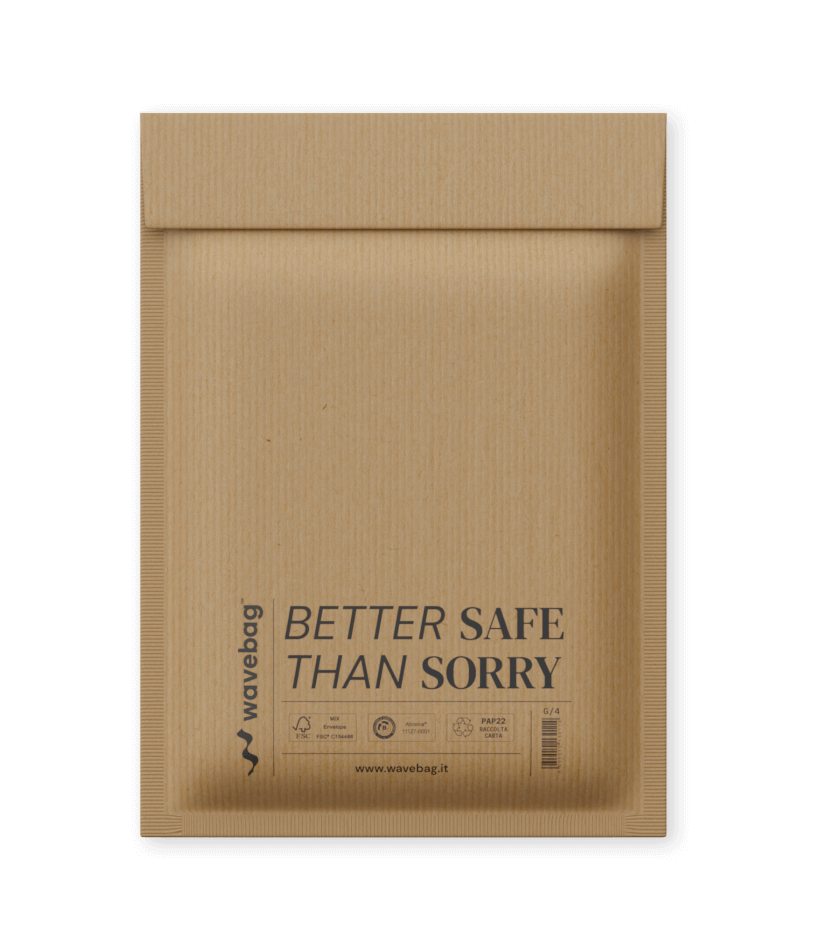 Customizable to fit your needs
Increase your brand awareness with a customised eco-friendly packaging. Do you have specific needs that you would like to discuss with us? Get in touch with our team to discuss any technical aspect of your project.

CUSTOM GRAPHICS
Our products can be customised with different printing technologies to best express your brand's voice.

CUSTOM SIZE
Our products are also be customised in size! This way, you can choose the size you need and save on unnecessary packaging
OUR ENVELOPES
PROTECT


YOUR STUFF AND

THE PLANET
We are focused on improving packaging solutions with eco-design approach, in order to simplify the recycling process.
SUSTAINABILITY
What does sustainability mean to us? It means intelligent use of the resources available and taking on the responsibilities that derive from them.
We do not look at the form but at the substance, the entire life cycle of our products is optimized to reduce the environmental impact thanks to recycled and recyclable raw materials from certified forests, product design is based on eco-design and up to a simple domestic disposal.
WaveBag is that solution in which the possibility of living in harmony with our planet and the expectation of preserving and regenerating the future become reality.
ESSENTIAL AND FUNCTIONAL
We love simple, direct, and transparent things. Our products are essential: they do NOT need additional elements to guarantee protection, they do NOT need complicated operations to dispose of them. They are practical and intuitive, they avoid the risk of overpacking by concretely supporting our customers in their path towards sustainability.
MATERIAL INNOVATION
Innovation does not necessarily mean invention, sometimes it can mean knowing how to decline in different ways materials or processes already in use in other forms and functions. This is what happens at WaveBag: we are always looking for new solutions, we develop commonly used materials and processes to meet the needs of our customers. We strongly believe that the resolution of complex problems is to be sought in the creative ability to provide concrete answers through the use of simple tools.
FSC®
Forest Stewardship Council® (FSC®) is a global no-profit organization focused on promotion of sustainable management of forest around the world. It defines standards based on recognized forest stewardship principles, supported by environmental, social and economics operators .
Discover more: visit FSC® website.
Ask for our FSC® certified products
ATICELCA
Aticelca 501 determines the level of recyclability of a paper based product, thanks to the result of a test conducted following the UNI 11743:2019 norm.
THE SUSTAINABILITY AWARDS
Recyclable award winner at 2019 Sustainability Awards, organized by Packaging Europe
Our network is growing fast.
Here is where you can find our products
Let's start a conversation
Fill in the following form in order to ask us more information about our products